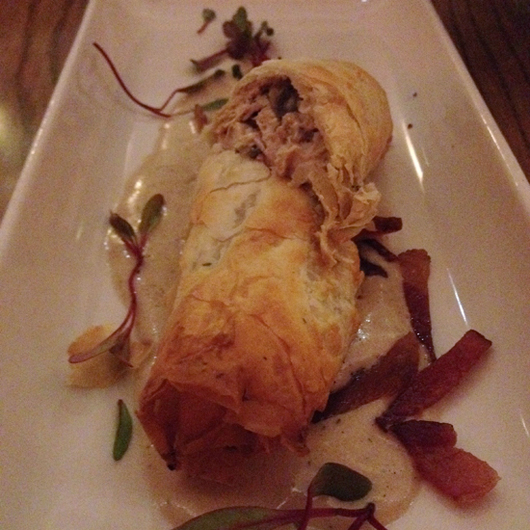 Walker's Grille
6909 Metro Park Drive, Alexandria; walkersgrille.com
American | $$$
Walker's Grille opened promoting its LEED Gold Certification Award, a victory in environmental practices, but not a nod to the kitchen. In September it scored Duane Keller, a longtime local chef. Also a partner, Keller changed the food so radically that no item exists from the original menu.
Now there's global comfort food: A New Orleans gumbo embracing a pleasant heat and a German pork schnitzel, which excels because of well-thought out sides of sweet parsnip puree, bitter stalks of broccolini and savory Jaegermeister gravy. There's classic steak, salmon cooked to a silky medium and a play on hot chocolate with whipped mousse standing in for the warm liquid topped with charred marshmallows.
Scoop: Although Walker's sits in an office building in an industrial park, it keeps a large patio with couches.
(November 2013)