Local Shopping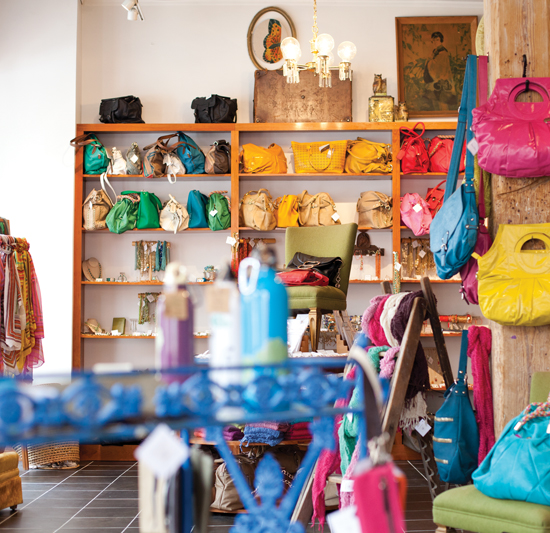 LuLu (Photo by Francis Tatem)  
Clothing Boutique
Undeniable Boutique
11891 Grand Commons Ave., Fairfax; 703-327-4417; undeniableboutique.com
To find unique womenswear fashions at wallet-friendly prices, go to Fairfax Corner's Undeniable Boutique. Racks are stocked with distinctive styles that are sure to make a statement in any wardrobe—in the best way possible. And great customer service only sweetens the pot, not to mention customer appreciation bonuses.  
Consignment/Vintage Boutique
Chic Envy
11895 Grand Commons Ave., Fairfax; 703-268-5228; chicenvy.com
Chic Envy, an upscale consignment boutique, offers a legitimate haven to buy and/or sell vintage designs—Coach, Louis Vuitton, Gucci and Tiffany & Co., to name just a few. The shop offers a satisfying alternative to paying designer prices for apparel, shoes, handbags and accessories without sacrificing good quality or customer service.  
Accessories Boutique
Lou Lou
Multiple NoVA locations; loulouboutiques.com
For jewelry, purses and accessories galore, Lou Lou is the spot to go to find reasonably priced and beautifully designed merchandise. Assorted by color, its inventory caters to women who are looking for unique items to accent any outfit.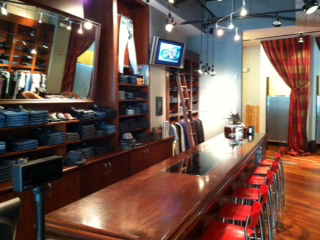 Jeans (TIE)
Denim Bar
1101 S. Joyce St., Arlington; 703-414-8202; denimbaronline.com
Denim Bar stocks the latest designs from premium labels, so fashions are sure to be up to date, and its helpful staff guides customers to locate the perfect style for their shape.
Lucky Brand
Multiple NoVA locations; luckybrand.com
Renowned for their legendary 'Lucky You' zipper, Lucky Brand Jeans offer a rustically chic look. Their durable jeans range in style from rugged to fashionably professional with a rustic flair.  
Shoe Boutique
DSW
Multiple NoVA locations; dsw.com
DSW carries a selection of shoes that offers the perfect fit for practically every style, occasion and age group. A warehouse chock-full of athletic shoes, boots, flats, sandals, dress shoes and more for both men and women—what's not to love?  
Handbags
Coach
Multiple NoVA locations; coach.com
Coach carries away the title for best handbags. Classic design elements integrated with contemporary colors and made with quality materials all work together to create one stylish package.  
Fine Jewelry
Ketterman's Jewelers
38-C Catoctin Circle SE, Leesburg; 703-777-0033; kettermans.com
A Leesburg-based family-owned jewelry store, Ketterman's Jewelers is known for their custom jewelry repair, quality selection and competitive prices. This little gem keeps customers coming back due to its personalized service, offered since 1951.  
Lingerie
Trousseau
306 Maple Ave. W, Vienna; 703-255-3300; trousseaultd.com
Offering superior brands in fine lingerie and sleepwear, Trousseau also carries a complete selection of elegant bridal accessories. Their devotion to "quality, beauty and personal excellence" defines the Vienna institution's customer-centric atmosphere.  
Makeup
Sephora
Multiple NoVA locations; sephora.com
When shopping for makeup Sephora offers personalized customer service but also allows the customer to browse the aisles upon aisles of beauty products by themselves. Its stores offer a plethora of brands, colors and services that cater to contemporary, sophisticated clients.  
Home Accessories
The Nest Egg
11940 Grand Commons Ave., Fairfax; 703-988-0944; shopthenestegg.com
The Nest Egg, in Fairfax Corner, operates on the philosophy that "home decorating should be enjoyable" and "everything about gift giving should be a pleasure." Their copasetic mindset is reflected in their business through the stock they carry and the way they treat their customers.  
Gifts
Zazu
20070 Ashbrook Commons Plaza, Ashburn; 703-858-9298; shopzazu.com
For times when gift giving is essential but inspiration absent, enter Ashburn's Zazu. Since 2003 the shop has continually expanded its unique array of gifts and accessories to exceed customer's expectations. The latest addition: easy-to-wear apparel.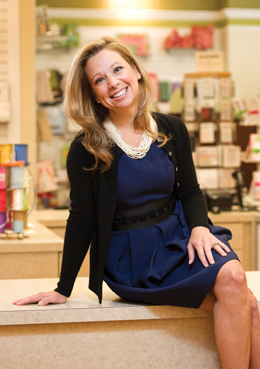 Stationery
The Dandelion Patch
Multiple NoVA locations; thedandelionpatch.com
Since 1994, The Dandelion Patch, now with six area stores, has been NoVA's go-to shop for discriminating brides and other celebrants seeking custom couture stationery. While long-revered brands like Crane's are big sellers, patrons also adore lots of indie letterpress options.  
Kids' Casual Clothes
Pink & Brown
1212 King St., Alexandria; 703-684-1050; pinkandbrownboutique.com
This boutique, best known for its organic private-label collections, Kicky Pants, Twirls & Twigs, Adooka, Nano and Warrior Poet, sells sizes from newborn to 6 years with plans to extend to size 12 years.  
Kids' Dressy Clothes
The Magic Wardrobe
108 W. Washington St., Middleburg; 540-687-3363; themagicwardrobe.com
Brimming with impeccable dressy duds for babies through kids size 16, this shop imports haute labels from France, Italy and England, and half of its inventory is designed and manufactured by the store itself.  
Kids' Shoes
Dharma & Leopold's
7945 Stonewall Shops Square, Gainesville; 571-222-7817; dharmaandleopolds.com
This boutique with shoe sizes for infants to kids age 12 is always on the search for new and exciting brands that are high-quality at a reasonable price. Big sellers currently include Morgan & Milo, pediped, Livie & Luca and Dinosoles. But shoes aren't the only thing this Gainesville boutique does well, shelves are stocked with great gifts and racks stocked with one-of-a-kind duds.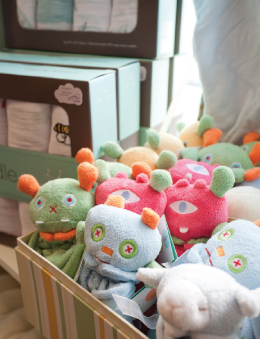 Kids' Gear
Apple Seed
115 S. Columbus St., Alexandria; 703-535-5446; appleseedboutique.com
Specializing in maternity and post-partum wear with baby clothes up to 24 months, Apple Seed is also a kids' gear standout with must-haves like ERGO carriers and Bugaboo strollers plus lots of locally made, organic and hard-to-find European linens.  
Toys
Doodlehopper 4 Kids
Multiple NoVA locations; doodlehopper.com
Doodlehopper 4 Kids has worn its "Best Toy Store" moniker for three consecutive years now due to attributes including: a huge inventory of toys, free gift wrap, a generous rewards program and kids' birthday club plus free in-store events. And as kids take the time to test drive the toys, adults can peruse the aisles of attire.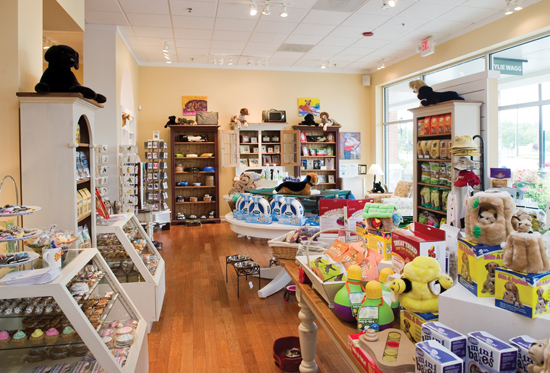 Wylie Wagg(Photo by Erick Gibson)
Pet Shop
Wylie Wagg
Multiple NoVA locations; wyliewagg.com
While Wylie Wagg, with four NoVA shops, features all kinds of pet supplies (toys, treats, apparel, etc.) and regularly holds adoption events, its hard-to-find organic, healthy pet food is its main draw, including Giveables, all-natural baked treats with sales supporting charities.  
Bookstore (TIE)
Barnes & Noble
Multiple NoVA locations; barnesandnoble.com
Seemingly ubiquitous at shopping centers as competing chains increasingly disappear, this store also claims to be the Internet's largest online bookseller, with over 1 million titles available for immediate delivery. Thanks to its sleek Nook, B&N is an e-book leader, too.
Richard McKay
Used Books
8435 Sudley Road, Manassas; 703-361-9042; mckayusedbooks.biz
Since 1983, this store has been helping NoVA recycle traditional books, and today provides cash or trade credit for audio books, VHS tapes, Blu-Rays, CDs, DVDs, and video games and consoles, too—with 80,000-100,000 items added to the inventory monthly.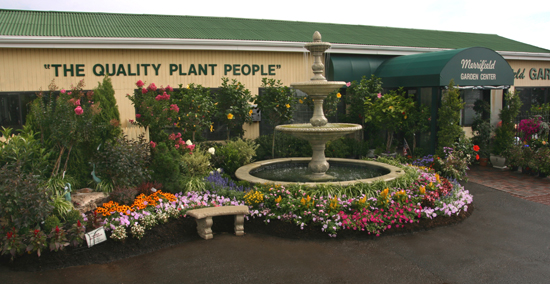 Courtesy of Merrifield Garden Center
Garden Store
Merrifield Garden Center
Multiple NoVA locations; merrifieldgardencenter.com
Merrifield Garden Center first opened in Merrifield in 1971 with a quaint red barn, a tiny store and less than an acre of plants—a very small business with soaring standards. Now with three massive locations, its old-school principles remain intact, including top-notch customer service.  
Florist
Karin's Florist
527 Maple Ave. E, Vienna; 703-281-4141; karinsflorist.com
A family-owned shop with over 55 years in the business, this Vienna institution, originally located in Seven Corners, is not just known for its stunning bouquets, award-winning floral designers and stellar customer service, its Karin's Gives Back program continually supports local charities.