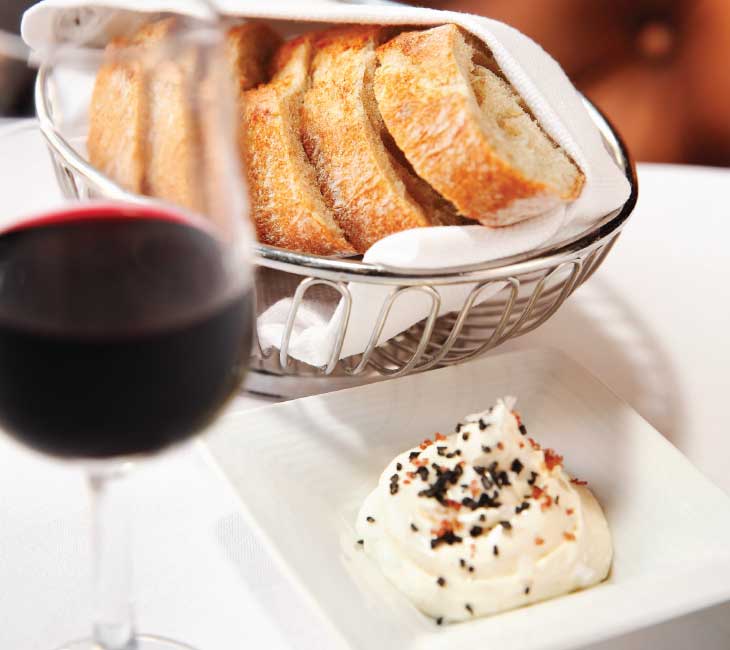 Brabo
Modern American / $$$$ / 1600 King St., Alexandria
One of the nicest things you can do for yourself is order the tasting menu at Brabo. (And if you go by yourself, you don't have to share the bread basket and its soft butter dotted with coarse salts.) With a four-course option, it feels both elegant and quick. It's not dinner prison here; you don't feel shackled to your seat following an algorithm on how to eat three hours' worth of high-concept, two-bite bits.
Instead, four courses reveals contemporary compositions. Half of a soft-shell crab, tempura battered, plays into warm-weather sensibility with shaved coconut, ultraripe cubes of mango and a curried sauce. Dishes jump around: classic American red snapper in a velvety corn veloute will leave you comparing it to all other kernel dishes. Pan-roasted veal sweetbreads are next, and though they sound fancy, its' really like eating a grown-up version of a chicken nugget. Slightly spicy marcona almonds decorate the plate of a fig torte, making this already savory-leaning fruit into a dessert that doesn't lean too sweet.
<< Back to 50 Best Restaurants
(November 2015)