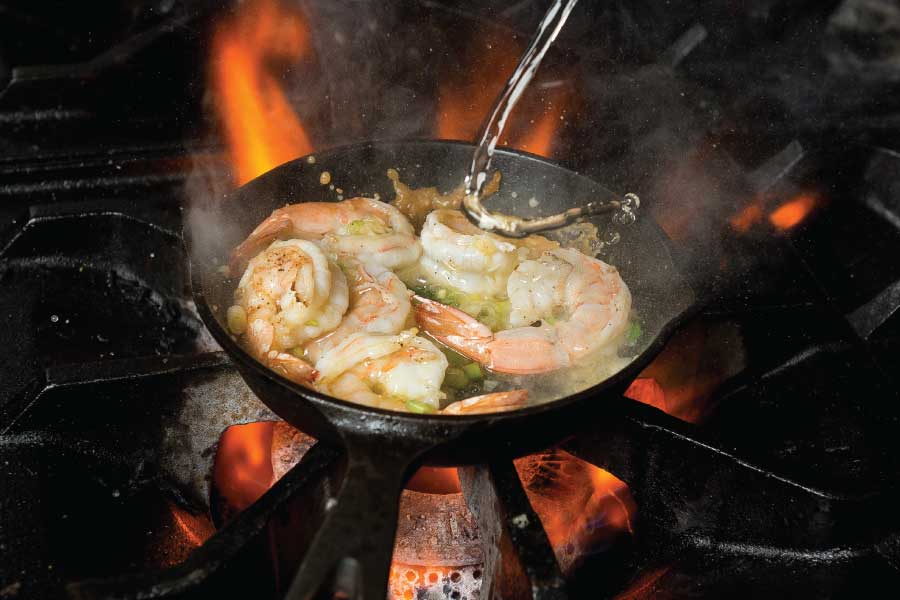 Evo Bistro
Mediterranean / $$ / 1313 Old Chain Bridge Road, McLean
After a three-year absence—during which he opened the lovely Fairfax City restaurant Le Mediterranean Bistro—Driss Zahidi again owns and runs the wine bar he created in 2007, Evo Bistro in McLean. Evo Bistro stays in that same part of the globe, borrowing heavily from Spain with patatas bravas, a favorite to snack on while still deciding on what else to order, which should be the shrimp in an abundantly garlicky, salsa-like sauce.
It's best to make a dinner from the small plates menu, with stars including duck confit over mustardy lentils and a surprisingly spicy lobster ravioli. Bridging the Mediterranean Sea, a Moroccan cassoulet offers lamb, duck and sausage plus white beans that are thankful to pick up the ménage's meaty flavors.
<< Back to 50 Best Restaurants
(November 2015)