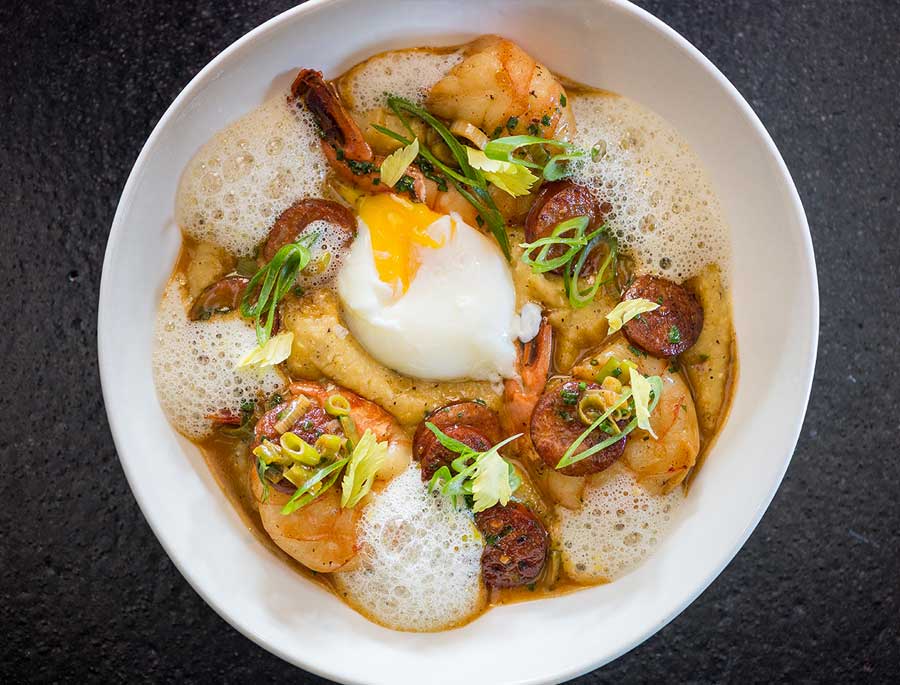 Family Meal
Modern American / $$ / 20462 Exchange St., Ashburn
A chicken pot pie is best in the first one or two bites, before the dish's filling charm succumbs to monotony. That's why the chicken pot pie at Family Meal, where the contents are balled inside Ritz cracker crumbs and fried, smartly reinvigorates it into a bar snack.
From regional restaurateur and "Top Chef" Bryan Voltaggio, One Loudoun's Family Meal is the fourth location of the diner-esqe—and yes, family-friendly—restaurant. The menu is wide-reaching, from basic comforts like the insanely moist and totally crunchy fried chicken with biscuits and pickles to the chef-y version of shrimp and grits with a sea-essence broth, buckwheat and cheddar in the grits, smoky bits of andouille sausage and, of course, an egg on top of it all.
<< Back to 50 Best Restaurants
(November 2015)