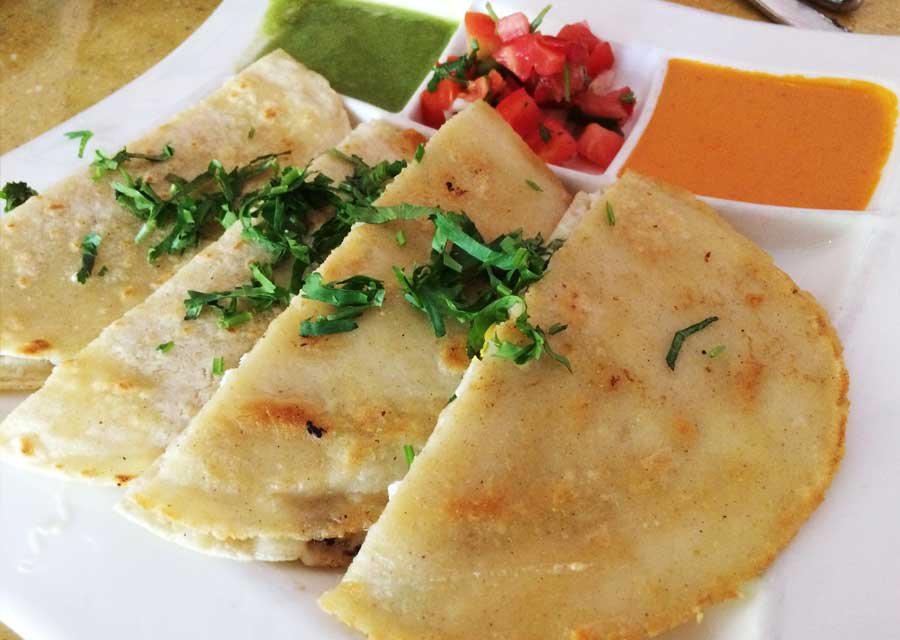 Fuego Cocina y Tequileria
Mexican / $$ / 2800 Clarendon Blvd., Arlington
It's the sauces, delivered right away with chips, that will hook you into Fuego Cocina y Tequileria. These salsas are not just a salsa fresco, the chopped tomatoes, onions, garlic, etc. thrown together at other Mexican restaurants. These are nuanced sauces, two housemade, one based on tomatoes, another on tomatillos, both fire-roasted and serrano-spiced. But those aren't the only impressive sauces. The nine-hour mole negro paired with shredded duck flautas is what you wish to find on 7-Eleven's rolling warming tray. There's more sauce served with tacos, which at two tacos for $7 is a must-order; they arrive with a habanero salsa, salsa crudo or arbol sauce. As for the tacos, the proteins change, but roasted goat, with crisp skin clinging onto the pulled strands, should fill one of the housemade tortilla slots.
  << Back to 50 Best Restaurants
(November 2015)