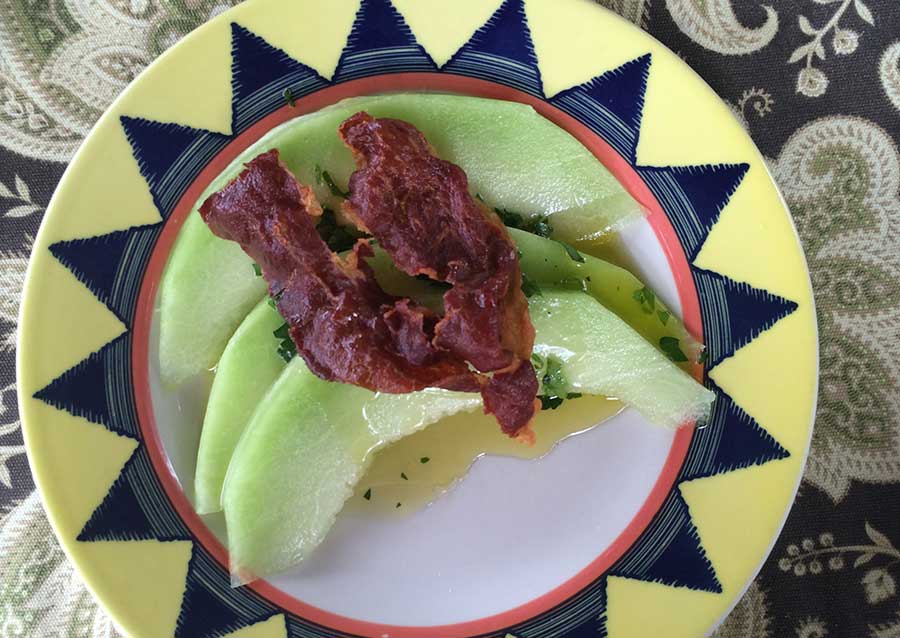 Girasole
Italian / $$$ / 4244 Loudoun Ave., The Plains
When I traveled to Italy during college, I wasn't sophisticated enough to consume anything besides pizza, gelato, wine and cigarettes. Years later, a friend with an Italian-born mother spoke of her time there and the joy of summer melons befriending cured pig, and I wished I would have concentrated more on finding local dishes of interest rather than flirting with cute Italian boys.
At Girasole, there's a dish that reminded me of my misspent youthful calories. Long, thick slices of honeydew sprinkled with mint and parsley and topped with crispy prosciutto crown a plate pooling with olive oil. The combination is fresh and meaty. Satisfying. And so simple it let my mind wander.
<< Back to 50 Best Restaurants
(November 2015)