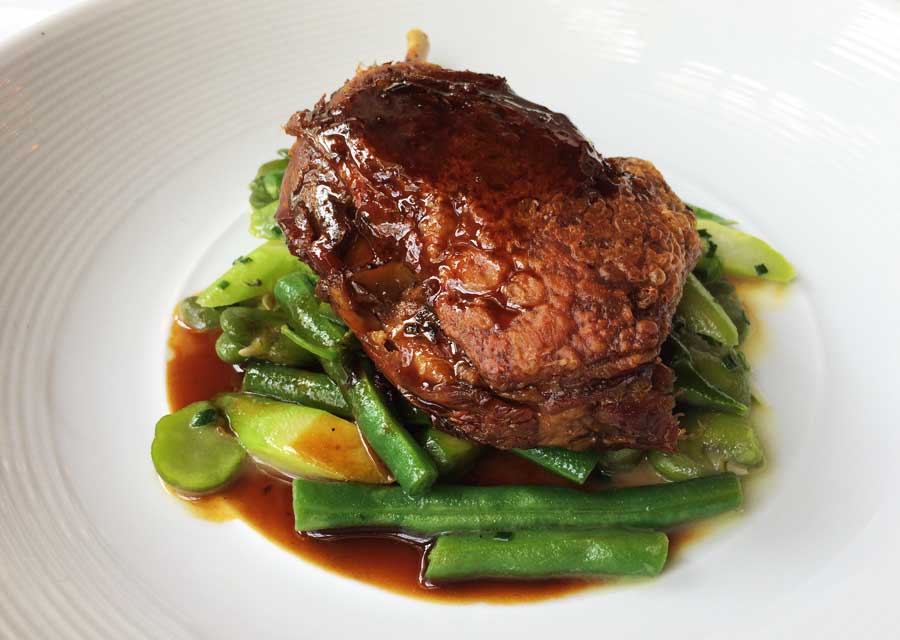 Goodstone Inn & Restaurant
French / $$$$ / 36205 Snake Hill Road, Middleburg
Before setting out on a wine-tasting odyssey in Middleburg—the only town in Northern Virginia with its own AVA (American Viticultural Area)—it's important to also enjoy a good meal. There's a four-course, $49 tasting lunch menu at the secluded Goodstone Inn. The tiny dining room with superb service delivers eloquent plates of lobster over butter-drenched polenta lightened with springy peas and chives and a well-executed duck confit that, instead of spilling its juices over white beans, lets seasonal fava beans absorb it all. The Inn's garden contributes to the meal, too, with a beet salad that ditches the requisite goat cheese for grated manchego. It all ends in a Mason jar, filled to the brim with chocolate mousse, vanilla ice cream and Chantilly cream. It's a restrained ending to meal with the audacity to serve superior versions of simplicity.
  << Back to 50 Best Restaurants
(November 2015)