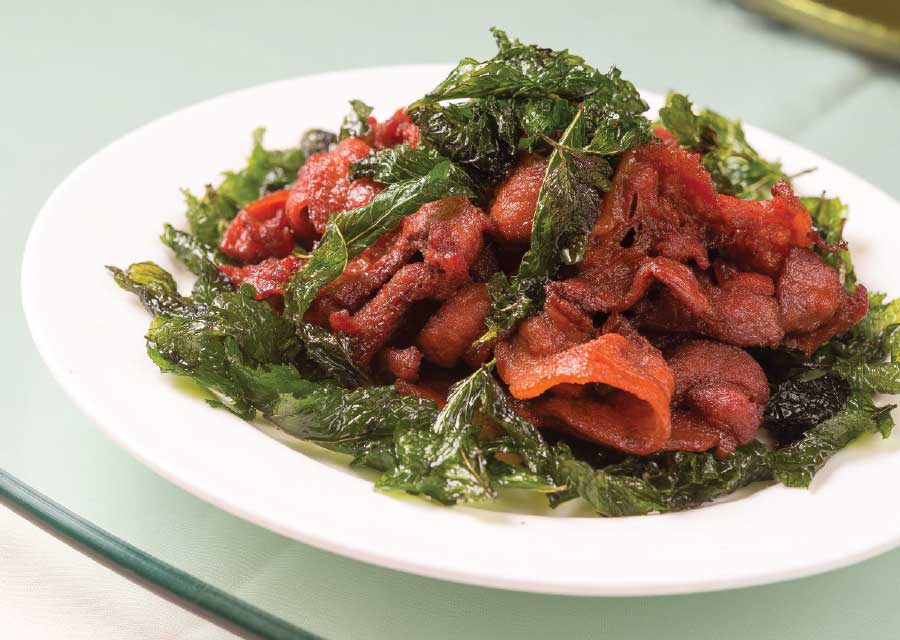 Hunan Taste
Chinese / $$ / 10160 Fairfax Blvd., Fairfax
Sometimes on a first visit to restaurant, you order whatever you're craving. And sometimes you order the dishes you've read about. The talk surrounding Hunan Taste, a grand, high-ceilinged, red-walled restaurant supporting more than 15 sparkly chandeliers, points to Divine Incense Pork. If you're used to ordering from the closest take-out shop, it's a dish that can upend your notions of Chinese food: tender curls of fried pork belly decorated with fried flakes of mint. It's a little sweet, porky, but without the smoke of bacon.
A casserole of tea tree mushrooms—little caps with long tendrils that squeak between the teeth like green beans—includes fatty bits of pork, garlic slivers and chilies balancing spice with intrigue.
<< Back to 50 Best Restaurants
(November 2015)