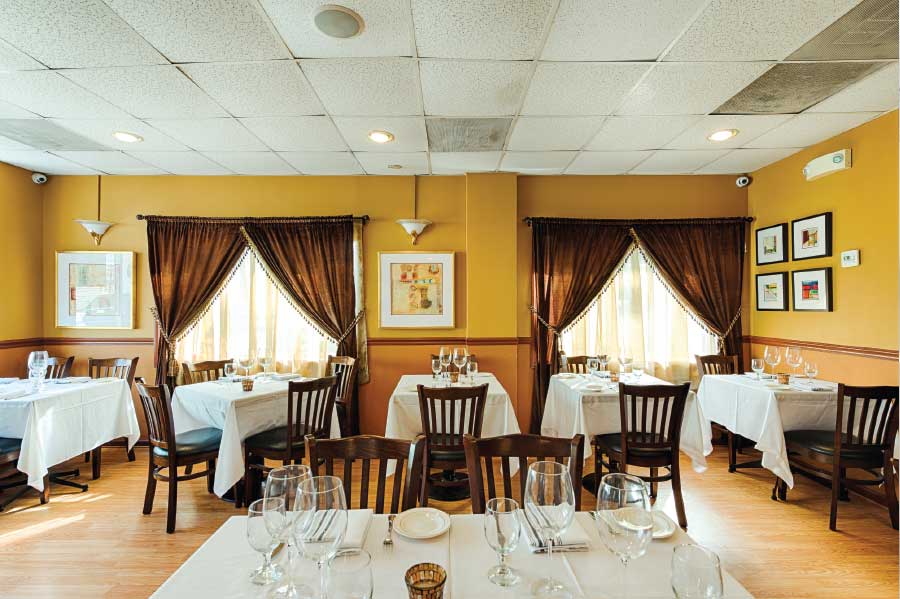 Le Mediterranean Bistro
French & Moroccan / $$$ / 4008 University Dr, Fairfax
With the arrival of a new coffee shop (De Clieu) and record store (Mobius), Fairfax City feels a bit more pulsing, which is why I still can't believe it's not harder to get a reservation at Le Mediterranean Bistro. The restaurant consistently puts forth sturdy French and Moroccan fare. A delicate filet of sole sits next to subtly smoky lentils for a dish that marries refinement and comfort. In a lunch special so affordably priced you should be blushing—three courses for $16—filo dough wraps around chunks of roasted chicken mingling with almonds, onions and raisins and seasoned with cinnamon, saffron and sugar. It's a magical and exotic combination of flavors not indigenous to this region of the world, and it makes eating in this quaint restaurant with warm service (and Panorama Baking Company's excellent French bread and garlicky, herb-speckled soft butter) such a joy.
  << Back to 50 Best Restaurants
(November 2015)