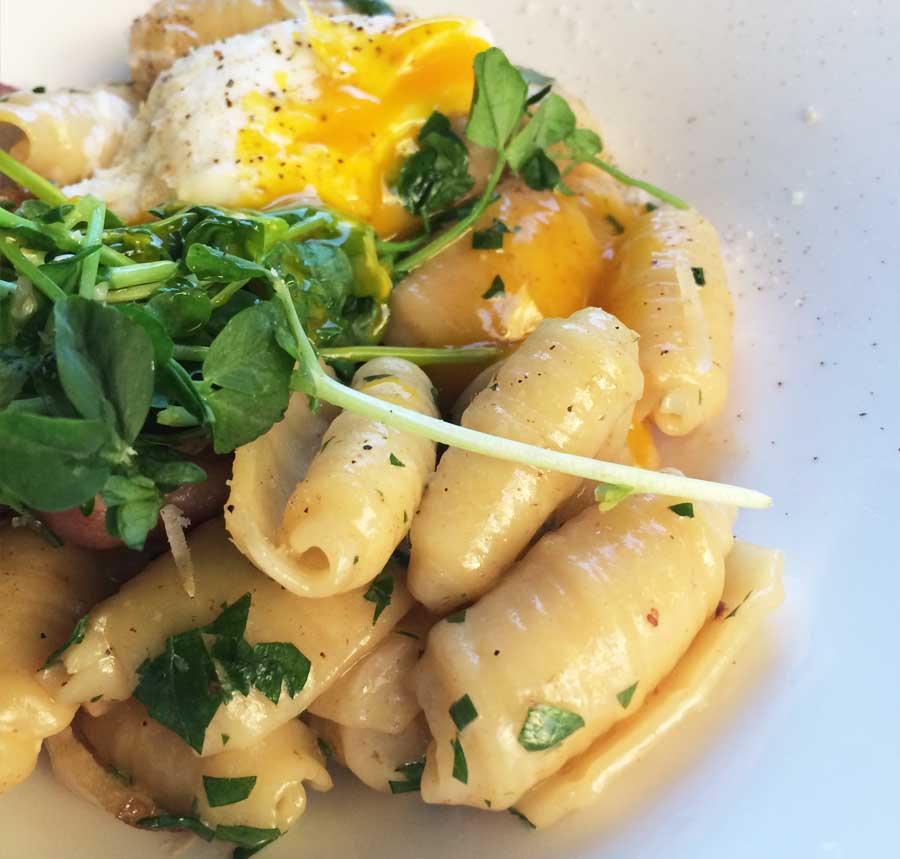 Market Table Bistro
Modern American / $$$ / 13 E. Broad Way, Lovettsville
From the side patio, covered with just a few tables and ceiling fans overhead, you can spy on someone from the kitchen, apron-clad, bent over the front lawn. Clip. Clip. He walks back into the restaurant clutching a handful of herbs.
I look down on my herb-filled plate. A salad with soft greens lacquered in an herby dressing next to a simple quiche—Gruyere and loads of mushrooms that are not button. That's one way to eat brunch. Another is to embrace day over morning: pair one of the many local beers on tap with tacos of fried bits of pork shoulder and loin, pickled red onions, guacamole, minimal heat from a chipotle sauce and a side of cumin-scented black beans. In the little downtown that is Lovettsville, Market Table Bistro owns the market. It verges on whimsical with a dish called Variations of Spring Mushrooms, displaying more than a handful of varieties in different forms, be it soup, gelee, pickled, pureed or tempura-fried. There's also straightforward steak, creamed spinach and mashed potatoes. It mixes the usual, the on-trend, the surprising. Good thing it's one of the few places around town.
<< Back to 50 Best Restaurants
(November 2015)