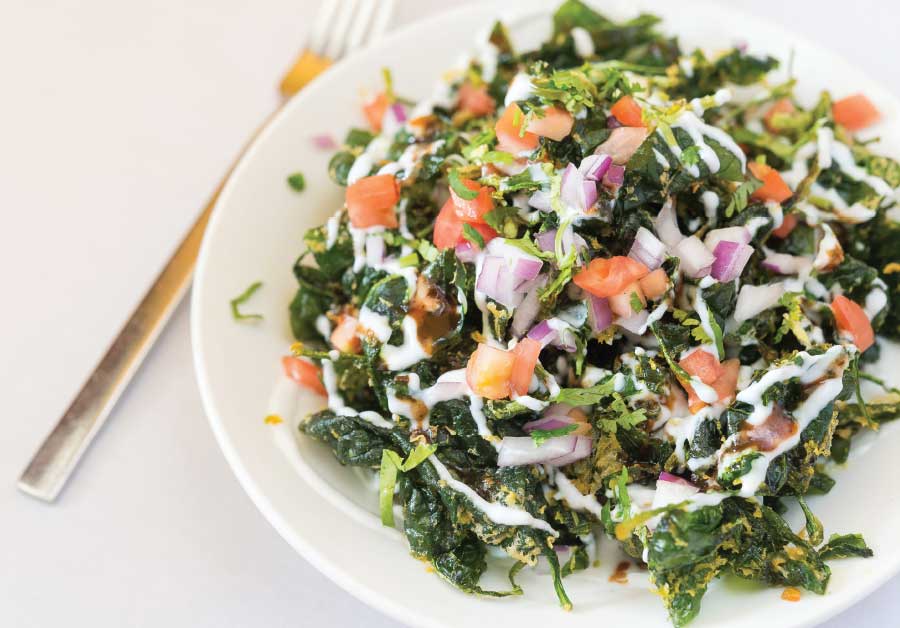 Namaste
Indian / $$ / 6138 Rose Hill Drive, Alexandria
"Was it too spicy?" This wasn't the first time we heard about the lamb vindaloo's spice. In fact, it was probably the fifth. Upon order we were asked if spice was OK. Three times. When someone else dropped off the dish, they declared it the "spicy dish." Midway through the meal we were asked how we were handling the spice. It was a sweet gesture, but the vindaloo has a sprinter's heat. It's fast coming on but doesn't linger so as not to ruin bites of other dishes, like the soft eggplant, shai baingain, in a cashew cream sauce.
Before the entrees, enter the chat bazar section of the menu, a bunch of appetizers kicked up and doused with yogurt and tamarind, like crispy (read: fried) spinach, called palak chat, and samosas cut into chunks with soft chickpeas spilling out. Besides Indian, Namaste offers Indo-Chinese dishes and items from Nepal, like a starter of wonderfully pungent chunks of chicken, teetering on the tip of searing heat. A welcome heat. Namaste.
<< Back to 50 Best Restaurants
(November 2015)