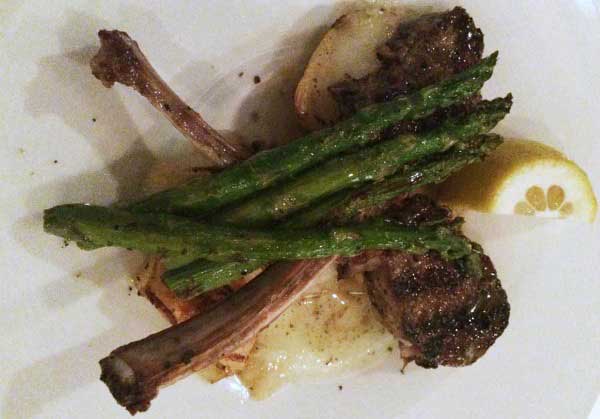 Nostos
Greek / $$$ / 8100 Boone Blvd., Vienna
Over the years, the menu at Nostos has barely budged. And while the trendy new restaurants find pleasure in changing dishes seasonally, weekly, daily, Nostos knows the pleasure in the perfection found in repetition.
Order the lamb chops on every visit. There's something carnal about these grilled, bone-in pieces of meat simply seasoned and so damn tender. Octopus, whose recent domination turned it into the protein version of the beet and goat cheese salad cliche, is really owned by the Greeks. Here, one long, wide tentacle, served over a fava bean puree and a pool of fruity olive oil, doesn't taste like a gimmick to fit in. Nostos does offer specials too: one night, swordfish morphs into carpaccio. The meaty fish stands up to the briny storm of capers, olives plus a mound of tomatoes. It's a clever retooling of a sea creature for a land dweller. It's Nostos knowing exactly what to do.
<< Back to 50 Best Restaurants
(November 2015)