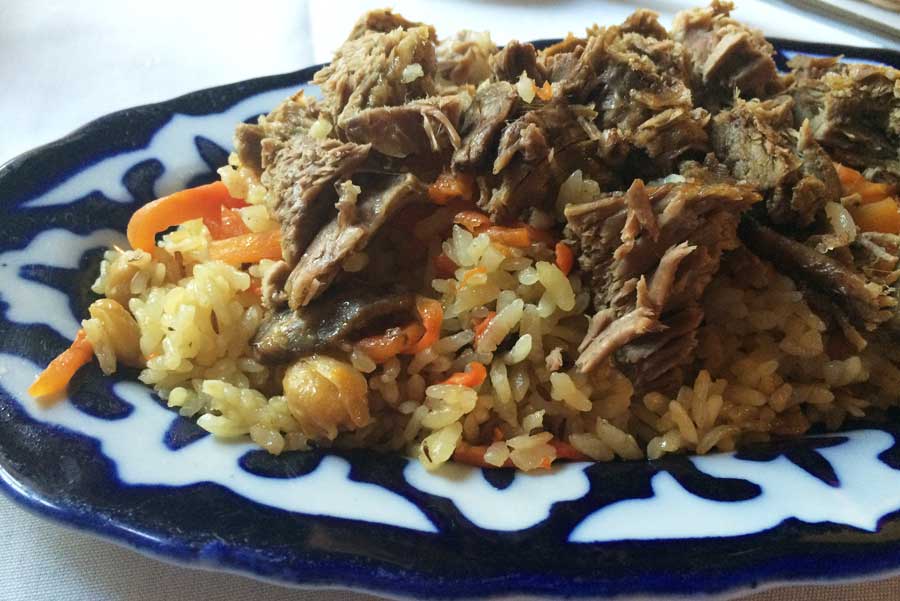 Rus-Uz
Russian & Uzbek / $$ / 1000 N. Randolph St., Arlington
"Is there anything new?" I ask the server, pointing to the menu. He scoffs, "We haven't changed in two years." The only recent addition to this Uzbek and Russian restaurant is next door: a market of imported goods, such as a honey pot from Uzbekistan, paddlefish black caviar, candies, canned goods and the same stunning royal blue and white serving ware the restaurant uses, including a full tea set.
Just because the dishes haven't rotated with the seasons or the years (though I wish they'd introduce something new) doesn't mean Rus-Uz isn't still a fun place to eat. The beef stroganoff is made for winter, with hunks of meat cloaked in a tangy, rich sour cream sauce next to tender potatoes. With moist rice dotted with chickpeas, carrots, raisins and lamb, it's clear why the comforting plov is Uzbekistan's national dish.
<< Back to 50 Best Restaurants
(November 2015)