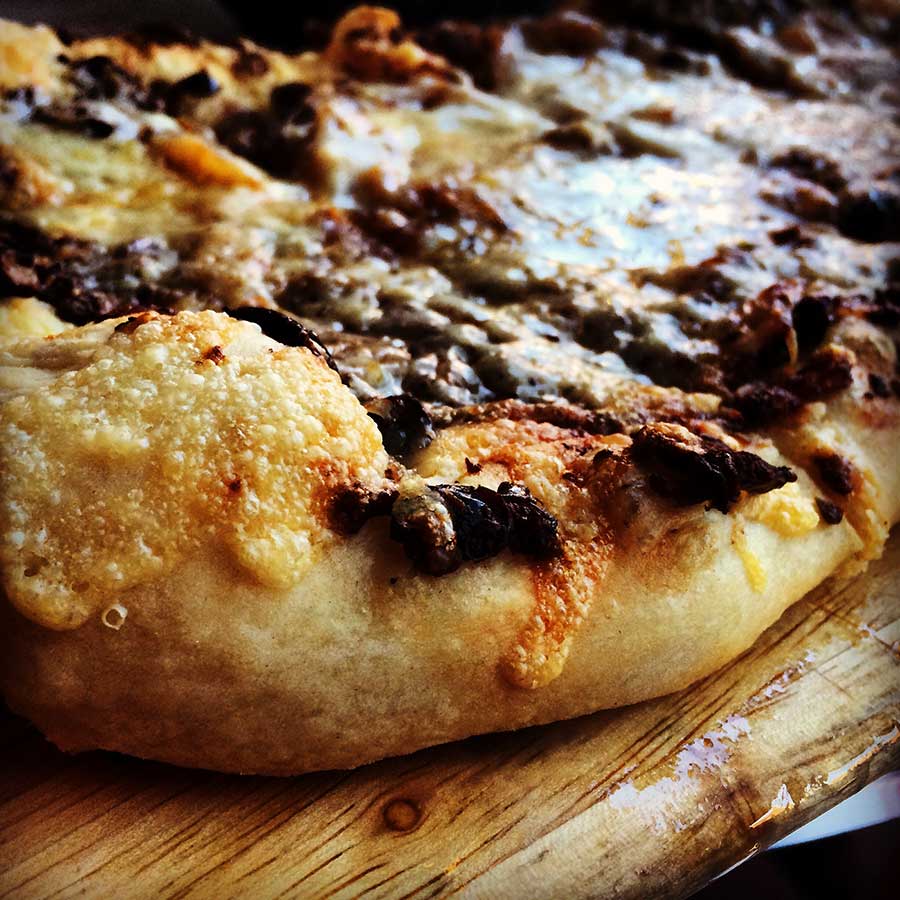 Society Fair
Modern American / $$$ / 277 S. Washington St., Alexandria
There was a table with a grandmother, parents and kids playing Yahtzee. Another with women drinking wine and snacking on fries. Couples on dates. Some in sneakers, others in tennis bracelets. And a lot of people eating steak. A Caesar salad, steak with potato gallette plus dessert is the Thursday night special ($45). If you sit at the demo kitchen, you can watch your giant rib-eye sizzle in cast iron. It cuts almost too easily, swiped too quickly in a Diane sauce. Bites continue through big sips of red wine. It's a casual vibe in a gussied-up little room with tin ceilings and funky chandeliers, with food that costs a little more ($9 for four fried raviolis, a charge of $2 for bread and butter).
A slow Monday revealed that a busier kitchen is a better kitchen; that night it served a tough pork chop and soggy-skinned roast chicken. But they do a lot right, too, including scrambled egg and cheese on a biscuit with a rich espresso that is available late into weekday mornings. Although the Society Fair closed on Columbia Pike in Arlington, the original Old Town Alexandria location is still open and still what every neighborhood should covet.
<< Back to 50 Best Restaurants
(November 2015)