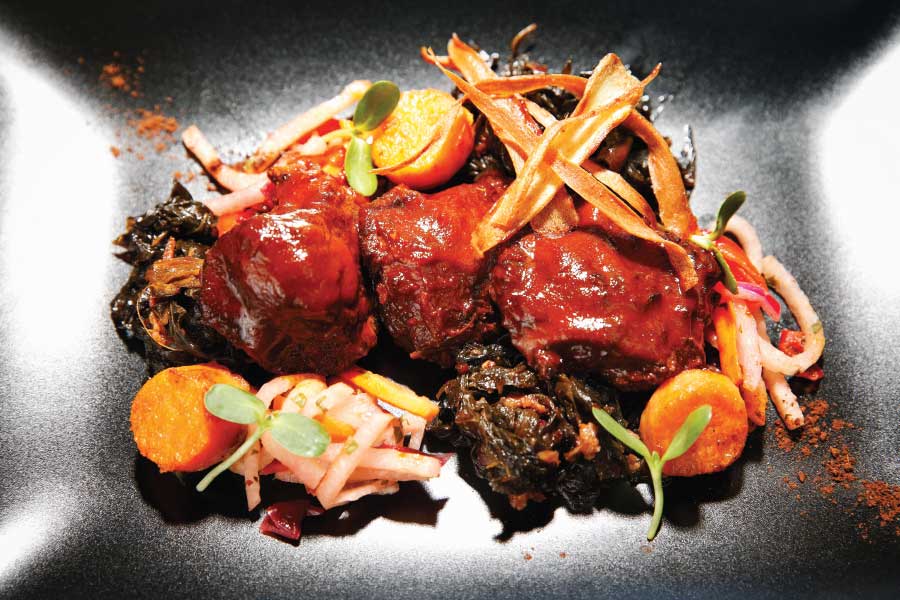 Trummer's on Main
Modern American / $$$ / 7134 Main St., Clifton
There are plenty of fish in the sea, and Trummer's on Main knows this. Instead of the oft-used squid, the kitchen employs the little-used cuttlefish ink to dye black silky fettuccine, which glides into a tomato beurre blanc sauce with bouncy cuttlefish and massively charred shrimp, a burntness flirting with bitter.
Creamy sweetbreads mix with abstractly shaped, chunky chorizo (think of a drop cookie before it bakes) in a dish balancing spicy and smoky, smooth and coarse. Like most other parts of this animal, tender pork cheeks wear well the tang of barbecue sauce, and a slaw of jicama adds a bright pop next to the down-home heft of collard greens. It's Southern-inspired, sophisticatedly styled fare in charming Clifton.
<< Back to 50 Best Restaurants
(November 2015)