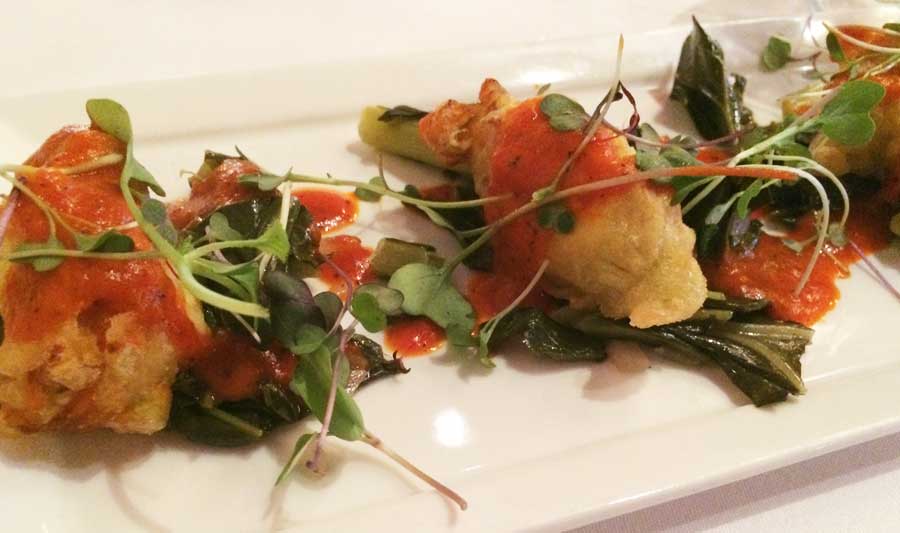 Tuscarora Mill
Modern American / $$$ / 203 Harrison St. SE, Leesburg
Tuscarora Mill is getting a bit into barbecue these days. It still puts out dishes like simply cooked trout, its own classics like steak slices served with fondue and a nod toward whatever's seasonal, like squash blossoms stuffed with goat cheese, fried and served over collards. But the smoke.
The sandwich, dubbed The Barn Yard, features mesquite-smoked brisket and roasted pork slathered in its own vinegar-spiked drippings but moves out of pit stop territory and into restaurant-grade with extra toppings: a tangy pepper spread, aged provolone and arugula on ciabatta. A flank steak picks up flavor from just 15 minutes in a cold smoker and finishes at-order on the grill for medium rare meat. With a bourbon-molasses glaze, green beans, Tobacco onions (fried onion strings) and disks of tender-crisp potatoes, it's another dish straddling the line between barbecue joint and steakhouse.
<< Back to 50 Best Restaurants
(November 2015)