Local home and garden tours offer a taste of the luxe life.
Sometimes the grass really is greener, and at those times, you've got to go check it out. At these upcoming home and garden tours, relish an up-close look at architectural, design and landscaping ideas that impress and inspire:
Tuckahoe Elementary Home and Garden Tour
May 13, noon-5 p.m.
Tuckahoe Elementary School: 6550 26th St. N., Arlington
Tour includes a handful of renovated homes and a few gardens as well as a program that highlights details of each stop. Tour tickets are $25 in advance and $30 the day of. Proceeds benefit Tuckahoe's outdoor classroom program, the Discovery Schoolyard.
45th Annual Clifton Community Woman's Club Homes Tour
May 18, 9:30 a.m.-5 p.m.
Silent Auction and Marketplace at Clifton Presbyterian Church: 12748 Richards Lane, Clifton
Tour includes Clifton Primitive Baptist Church, houses in Clifton and Fairfax Station and a wreath-making demonstration. Tour tickets are $25 in advance and $30 on the day of. Auction and marketplace admission is free.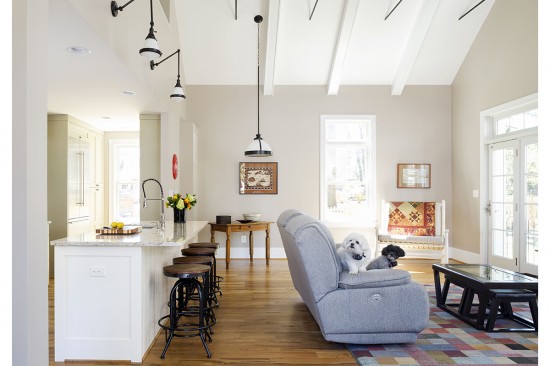 Blue Ridge Mountain Home Tour
May 20, 9 a.m.-4 p.m.
Bears Crossing: 18623 Blueridge Mountain Road, Bluemont
Tour features five homes built between 1776 and 1910. Tour tickets are $35 in advance for full tour, $20 to see a single home, $17.50 for children 6-12 and free for children 5 and under. Proceeds benefit Boulder Crest Retreat.
Fourth Annual Arlington Home and Garden Tour
June 3, 11 a.m.-5 p.m.
St. Peter's Episcopal Church: 4252 N. Glebe Road, Arlington
Tour includes refreshments, the opportunity to meet architects at the homes and shopping at the Bee Hive Bazaar. Tour tickets are $30. Proceeds benefit the Love Quilt Project.
Sustainable Garden Tour
June 11, 1-5 p.m.
Alexandria and Lorton homes (addresses on tour site)
Tour spotlights wildlife, rain gardens, composting and other environmentally friendly gardening features. Tour admission is free.