This week, we're heading to The Wine House's 9th anniversary celebrations and a lecture series on slavery in Loudoun.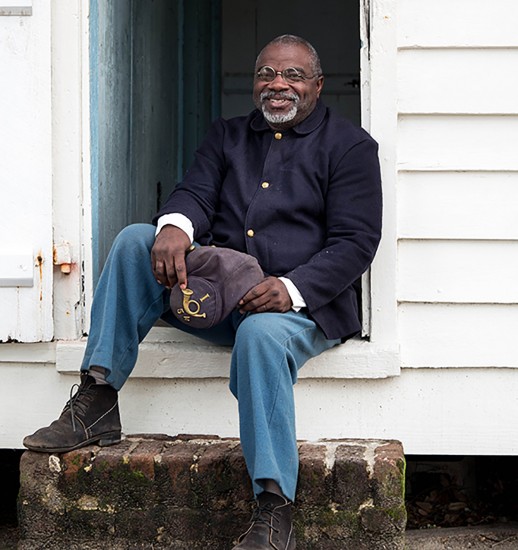 By Stefanie Gans, Beth Kellmurray and Lynn Norusis
This week, Northern Virginia Magazine's editors are heading to The Wine House's 9th anniversary celebrations and a lecture series on slavery in Loudoun.
The Wine House's 9th anniversary
June 1-4
The Wine House celebrates nine years in Fairfax with four days of specials, including Saturday's festival with more than 35 wines available for tasting. Sunday Fun Day is all about mimosas and brunch (11:30 a.m.-2:30 p.m.). –SG // 3950 University Drive, Suite 212, Fairfax
Shedding light on slavery
June 2-4
This weekend, Joseph McGill, founder of The Slave Dwelling Project, will be in Loudoun County at different locations touring and sleeping at slave dwelling sites to draw attention to the need to preserve this part of our country's history. He will also hold a talk on the Leesburg courthouse lawn Friday evening during the First Friday celebrations. This is just one of his already 95 overnight stays at former slave dwellings and not anywhere near the end of his mission. "I will continue as long as my body will allow," he says. "We can't [quickly] correct what took us so long to get wrong." –LN 
Reading about '00s rock and roll
Music journalist Lizzy Goodman's massive oral history, Meet Me in the Bathroom: Rebirth and Rock and Roll in New York City 2001-2011, arrived last week, and I plan to crack it open this week for a closer look at a decade of bands—the Yeah, Yeah, Yeahs, the Strokes and Interpol—that played a formative role in my teenage years. –BK
Listening to the new Carly Rae on repeat
We are blessed: Carly Rae Jepsen is back. Jepsen's new song, "Cut to the Feeling," landed last week, a song that was left on the cutting room floor of her 2015 album EMOTION. That's not surprising, becausd Jepsen holed up with a small army of pop's top producers and emerged with hundreds of songs ultimately culled down to the 12 that make up that album, but it's also entirely surprisng, because "Cut to the Feeling" is EMOTION's entire ethos in one track: '80s pop crystallized in the euphoria of chasing of fleeting and fickle feeling. –BK
Find out more of what's going on in NoVA this week at our events calendar.